WOD HEADLINES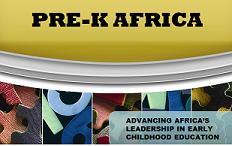 Pre-K Africa!

Pre-K Africa and Remote Learning Program. Pre-K Africa focuses on early childhood development education for school children by advancing the skills of Africa's early childhood educators and creating a community of educational advancement between educators, parents, and students. This initiative spearheaded in partnership with New Destiny LLC, Manage2Manage LLC, and Wings of the Dawn International, utilizes: [More]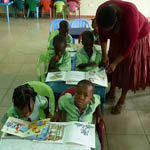 Encouraging Lifetime reading and Learning Habits among African Children is what we do best!

Because Empowerment Support Initiative (ESI) understands the value of early childhood education and ESI's goal is to help imrove literacy among every disadvantaged child within Niger Delta Region communities. Wings of the Dawn shipped a 20-foot container of related educational materials that includes teacher instructional educational materials, early learning educational toys and materials, school backpacks with learning supplies, books for children, all with laser specific focus on early education age 3-6 years old. [Go To First Lady Letter of Appreciation] [Go to More Photos]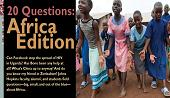 Wings of the Dawn featured in this article/ 20 Questions: Africa Edition | Johns Hopkins Magazine
The United Nations reports that Africa currently has the greatest number of countries with democratic governments since the 1960s, though it's far from accurate to call the continent a bastion of free and fair elections.Go To Full Article

December 2010 FREE CHRISTMAS & LEARNING TOYS
Thrift Fort Worth, Texas— Wings of the Dawn is excited about its Free Christmas & Learning Toys Program on Saturday December 18, 2010 from 8:00 a.m. to 12:00 p.m.at 2806 Race Street, Fort Worth, Texas.Holiday toy program expected to give away hundreds of toys to Fort Worth children in needMore…

December 2010 Thrift Books Celebrates 1 Million Donated Books To Combat Illiteracy
Thrift Books, an online retailer of used books, does its part to solve world illiteracy by donating books to multiple charities in Asia and Africa. Since early 2009, Thrift Books has been donating used books to charities in support of fighting worldwide illiteracy.More…

COMPASS FOR YOUR CAUSE
Give While You Get
The Compass For Your Cause Program allows you to support our organization, by doing something done virtually every day—use your check card for everyday purchases. And it's easy to get started Support Wings of the Dawn...order your personalized check card today!

June 2010,
MUCH ADO ABOUT SHAKESPEARE
Trinity Valley School in collaborative partnership with Wings of the Dawn Book Cafe present a Free Workshop and Performance.

Come one, come all! Much Ado About Shakespeare's primary mission is to enchant, enrich and build community through the shared knowledge of Shakespeare and his wonderful stories! Video | Flyer | Brochure

October 2009,
WINGS OF THE DAWN FORT WORTH BOOK CAFE
Adaptive Reuse. Social Entrepreneurship. Sustainability. Freedom. Education. Art. Culture. Community. Green. Youth. History. Wi-Fi. Music. Literacy. Growth. Personal. Career. Rural. Urban. Community. Development. More…

October 2009,
NDULUKU SECONDARY SCHOOL
The entire fraternity of Nduluku Secondary School greatly appreciate the receipt of the many varied books kindly donated by your good & caring organization: More…

August 2009,
WoD collaborative partnership with CEDSI Nigeria. The Center for Development support initiative is a 501(c) registered charity that is committed to promoting sustainable education in rural communities. It focuses on partnering to support rural communities to constructing resource and educational centers, setting up libraries and promoting child education through training, research and capacity building. CEDSI's vision is to get Africa reading ...one child at a time and building a functional base for democratizing education. More…

July 2009,
Work in progress Agege Book Cafe. Connecting education to the larger community is a partnership project between Wings of the Dawn and Thriftbooks, the Book Cafe will serve as a learning and social hub for children, youth and adult in the community....check back for project lunch date.Work In Progress Photos

November 2008,
Connecting education to the larger community is the brainchild of a new partnership between Thriftbooks.com and Wings of the Dawn. The collaboration pioneers improving literacy for the "entire community" by shipping books "for all ages" to Lifelong Learning Centers throughout Africa. The aim is to provide quality reading materials to engage neighborhoods in customizing educational and entrepreneurial activities that respond to the needs of their community. More…

Solar Power Installed in Mandinaba Temporary Library
Before the available of solar as a source of lighten in the library, candles were used on each table to the convenience of the users. As the number of library users increased and hours extended, the users realized that the lightening system was not enough for them to enjoy reading book. more… more...
Major Boost to Mandinaba
Joseph Stafford, US Ambassador to The Gambia, on Friday, formally handed over library books to the community of Mandina-ba in Kombo East District, Western Region, on behalf of Fatou Jammeh, an American Peace Corps Volunteer and the Wings of The Dawn. more...