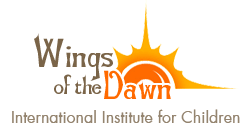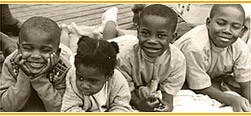 Other Important Link
Signup for our newsletter
Email:


About US
History
On December 31, 1996, Wings of the Dawn was formally incorporated in the Commonwealth of Virginia as a vehicle for addressing problems with education in the poorer, less developed countries of the world. The initial country of focus was Angola. However, because of continued instability in that country and concerns that there would be a resumption of hostilities (which have since been validated) our focus shifted to Mozambique instead. We have also expand our operations to include Fort Worth, Texas, Nigeria, Gambia, Kenya and Ghana.


The Organization
Wings of the Dawn International is a nonprofit 501©(3) corporation headquartered in Fort Worth, Texas. This is an all volunteer agency with no employee payroll. More than 92% of receipts are expended directly for our project.

Mission is to help build economically stable and productive societies in African communities by ensuring access to self-sustaining educational centers for its citizens. Our focus is to continue to stimulate and encourage lifetime learning and reading habit among African children.


Countries of Operation
Mozambique is a nation in southeast Africa that is striving to emerge from destruction of civil war, which spanned for decades. Typically all Mozambicans are required to attend school while between the ages of seven and sixteen, However because of lack of means thousands of young children are turned away from existing schools.
Nigeria, located on the Gulf of Guinea in West Africa, is Africa's most populous nation. It is poor despite its tremendous mineral wealth. The national education programs have a need for outside assistance. The schools like those in many African countries are poor and crowded lacking books and basic educational materials.
Gambia, located on the West coast of Africa, bordering the North Atlantic Ocean and Senegal. Under the current leadership, the country has seen a renewed sense of purpose, energy and drive for improvement. The schools like those in many African countries are poor lacking books and basic educational materials.
Ghana,Tamso is a community located in the western part of Ghana, approximately 200km from the capital, Accra. The estimated population in the area is about 10,000 but the community itself has a population of about 3000.. It is a mining community, but about 80 - 90% 0f the people in the area are unemployed. The miming activities have poluted many water bodies as well as degraded the land. As a results farming has become difficult in the area rendering a number of people poor.
Ghana, Kenya has long been considered one of Sub-Saharan Africa's most promising daughters. Within a few hours of arriving in Nairobi I could see why. The people are warm and friendly, the land picturesque and the wildlife exotic. On top of that, Kenya's location, railway system and ports give it a considerable economic advantage. However, even with a history of political stability, Kenya has wallowed in poverty, with development moving at a snail's pace.
Method of Operation:
While we are not yet strong enough to address the needs for more facilities and teachers we are successfully addressing the vital need for books and school supplies for schools that already exist and are functioning well with local community involvement and support.

Books and school supplies are derived from in-kind donations from community schools, libraries and ISD in Dallas/Fort Worth metroplex. 92% of all funds collected have been used for covering the expenses of this program including, traveling, shipping costs and duties.
Board member or officer also visits Mozambique and Nigeria annually to coordinate distribution of shipped materials to predestinated schools and community organizations and to visit other schools and community organizations for the purpose of selecting future recipients.
We partnered with NGO's, Private Business and Government Agencies to act as our import agents and coordinate the import of material to their respective countries.
Our Goal
Obviously, we cannot assume general responsibility for the education of all African nations. However we can assist this people in improving their own system of education. We can do much to stimulate and encourage the growth of learning, especially among the children. For example if you donated $100, the result would be the placement of more than 100 new and used books (or equivalent educational materials) into t he hands of needy children.

Due to several observations of the distribution process and accountability of our past shipment and the nature of current infrastructure available to the communities we are currently serving, we have concluded that there is an urgent need for a resource center to help us achieve our goal to encourage lifetime reading and learning habits among African Children.